Day-care Center for children opens
Seikatsu Club Taiyo Sukusuku* Day-care Center for children opens in Hanno Delivery Center!
On February 27, 2017, the Seikatsu Club Taiyo Sukusuku Day-care Center opened as the in-house Day-care of the Seikatsu Club Consumers' Co-operative Union (SCCCU) Hanno Delivery Center (Hanno DC) in Hanno City, Saitama Prefecture, just north of Tokyo. Hanno DC is the Seikatsu Club's distribution center, which performs the work of preparing consumer materials that arrive from the nationwide producer partners for delivery to members. The "Seikatsu Club Taiyo Sukusuku Day-care Center" helps to provide a more comfortable work environment for the staff working at Hanno DC who have small children in their families.
* Taiyo Sukusuku: Flourish in the Sun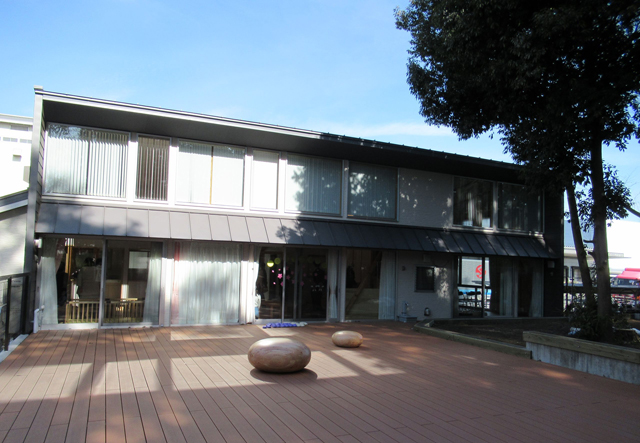 The Seikatsu Club Taiyo Sukusuku Day-care Center applies the experience accumulated in community welfare businesses by Seikatsu Clubs in different regions to provide childcare that focusses on dietary education, wood education (childcare emphasizing wooden products such as wooden toys), and parent support.

At the facility viewing that took place prior to the opening of the day-care center, all the people connected with the new day-care center gathered with the scent of wood filling the rooms and warm sunshine streaming in through the windows. The interior, constructed from pure Japanese cedar and Japanese cypress, complete with wooden toys and other articles supplied by Sakai Sangyo Co., Ltd. enhance wood education. Taking on the role of dietary education is the workers' collective Mirai (Taste Buds), which provides meals to the people who work at Hanno DC. Childcare and parent support is provided by the Workers' Collective Nikoniko (Smile) which consists of members who have childcare experience.

The Seikatsu Club Taiyo Sukusuku Day-care Center, operated according to the Seikatsu Club's child-raising support principles, is attracting attention as an example of the realization of comfortable workplaces for those of the child-raising generation.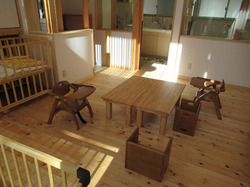 Childcare Principles

Caring for each child's healthy growth in a family-like atmosphere, the Seikatsu Club Group supports parents in enjoyable child-raising while building connections with others in the community.
●(Dietary education) We aim to build healthy bodies through food, the source of life, served as a well-balanced and delicious diet.
●(Wood education) We aim to raise children to have empathy with others, learning the relation of coexistence of people and nature through the warm sensation of wood.
●(Parent support) We aim to provide an environment where parents can rest assured that their children are safe while they work. We provide backup for child-raising that avoids excessive burdens on one parent.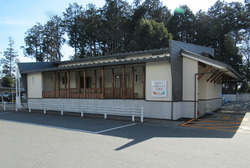 Our childcare ideals

We aim for childcare that will nurture the following characteristics in children while each child is cared for with deep love.
●Children who play cheerfully, get plentiful sleep and enjoy their meals,
●Children who develop a rich sensitivity and imagination from playing with wooden toys and exploring the natural surroundings,
●Children who express their innate personality while being conscious of the importance of the self and their friends.
Childcare guidelines
●Furnish a full childcare environment.
●Carry out childcare that respects the uniqueness of each child
●Carry out childcare that places importance on the autonomy of the child and develops a rich sensitivity and impulse to explore.
●Create a childcare schedule that emphasizes the daily life rhythm of children.
●Make use of the surrounding natural environment to stimulate play and build strong bodies.
Published on 15 March 2017
生活クラブをはじめませんか?
42万人が選ぶ安心食材の宅配生協です
資料請求で
選べる 無料 プレゼント!

詳しくはこちら