Employment Support by a Workers' Collective
Employment Support for Disabled Persons Established by a Workers' Collective

The Workers' Collective Kamifusen, which has thus far developed various kinds of businesses and activities under the notion of "working together" with the socially disadvantaged and persons with disabilities, established the "Continuous Employment Type B Support Service Facility" Kamifusen (in Noda City, Chiba Prefecture) in January 2019.

The collective aims to have this facility lead on to support for people who are facing multiple difficulties in current society and who wish to work but are not easily able to find workplaces.
Activities up to now
A Support for Continuous Employment Type B Support Service Facility is a business facility that provides a workplace for people who, at the present time, are anxious about or face difficulties in employment with ordinary companies. (Under Japanese law, business facilities that provide employment support for persons with disabilities are divided into two types. In "Type A" facilities, users conclude a contract with the facility, and in "Type B" facilities, no contract is concluded.) It is this Type B business facility that the Workers' Collective Kamifusen (below, simply "Kamifusen") of the Seikatsu Club Chiba Group has established this time.

Originally, Kamifusen was a recycle shop that was set up by six members of the Seikatsu Club Chiba in 1995. In 2005, this group opened a store (the Shimizu Store) and restaurant providing lunch boxes, prepared food, and meals made from Seikatsu Club consumer materials and locally-grown organic vegetables.

This work began with the concept of an environment-friendly society that did not depend on disposable goods, but later developed into various businesses that respond to the needs of the local community. This was because the group members felt that they wanted to create a place that was connected into local society and that connected people together. For instance, one of the businesses they started up was that of an "odd-job business" that helped people out with small jobs in their daily lives, such as setting up places for local people to come together, performing weeding, clearing up, watering plants and trees while people are away, and so on. Making use of the experiences gained, the group then went on to conduct activities such as organizing people's belongings either before or after they passed away, and providing daily life assistance.

The group at Kamifusen, having been established for 24 years and in deploying the various kinds of local businesses during that time, then thought they would like to set up a place where anyone, such as people who are socially disadvantaged or persons who have disabilities, can "work together." This feeling led to the opening of the Continuous Employment Type B Support Service Facility based on the Services and Supports for Persons with Disabilities Act
The feelings that led to the employment support for Persons with Disabilities
The main business contents of the Continuous Employment Type B Support Service Facility Kamifusen cover a wide range of activities such as sorting, organizing and sales of the goods in the recycle shop, serving customers, providing food preparation assistance, and cleaning in the restaurant, and agricultural work in the fields.

The manager of Kamifusen, Ms. Yoko Miyano, said, "We have lots of different kinds of work at Kamifusen. We look for work that each person wants to do and is able to do here, have them become aware of the idea of "work," and support them in spending their time enjoyably and effectively."

"We provide Kamifusen as a place that offers connections to productive activities and society with the goal of having all our users feel, even if only to a small extent, the joy of working, and have that link up with the next step for them, and as a place for people to continue working together with the members of the workers' collective."

With these feelings in their hearts, Kamifusen began their activities to support the employment of persons with disabilities.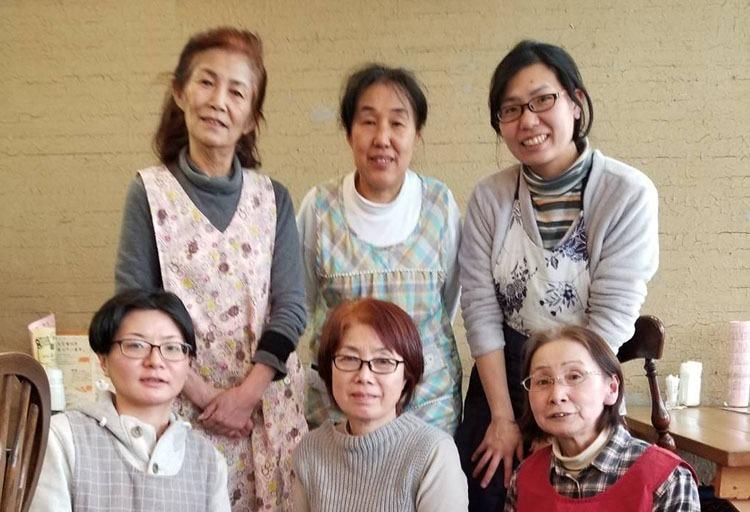 Published on March 26, 2019
生活クラブをはじめませんか?
42万人が選ぶ安心食材の宅配生協です
資料請求で
選べる無料プレゼント!

詳しくはこちら