A Tour of Marugoto Tochigi Producers
Get to Know the Allure of Tochigi's Products and Make Deeper Connections! "A Tour of Marugoto Tochigi Producers"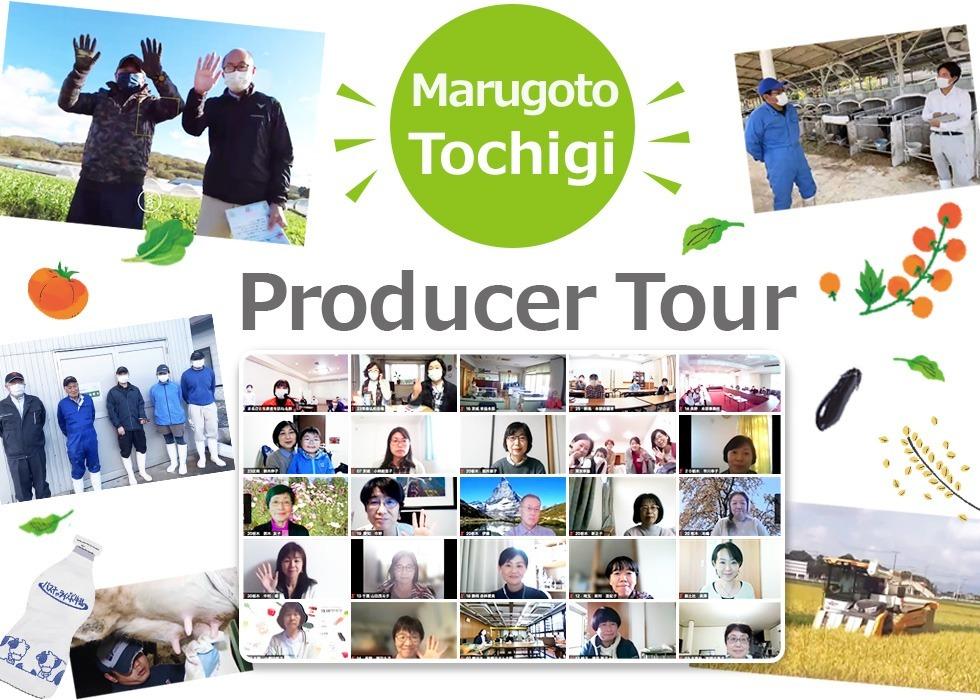 Seikatsu Club members and Tochigi producers hold their first online exchange meeting.
Seikatsu Club places importance on "exchange meetings" during which members directly exchange views with producers. Tochigi Prefecture is a major producing area for rice, vegetables, fruit, milk and meat for Seikatsu Club. We are deepening our relationship with the Marugoto Tochigi
*
Seikatsu Club Partner Producers' Association (hereafter, "Marugoto Tochigi"), which was established together with affiliated producers.
*
Marugoto Tochigi (Tochigi All in One Go)
Every year, our members hold a "Tour to Visit the Marugoto Producers of Meat, Milk, Vegetables and Rice" (hereafter, "Producer Tour") to visit the producers and exchange information. However, the trip was cancelled in 2020 due to the spread of the COVID-19 infection. This year, we held our first online Producer Tour on October 23, 2021, to enable everyone to connect together even though we cannot meet in person.
Around 100 members from more regions than previously participated online. In addition to explanations and a question and answer session, we deepened our understanding of the production area and consumer materials
*
through live broadcasts and video presentations from the production sites.
*At Seikatsu Club, we place top priority on the quality of "materials" that are necessary for consumer life, and these are known as "consumer materials" rather than "products."
Exchange Meetings Provide Important Opportunities for Seikatsu Club Members and Producers to Engage in Direct Exchanges of Views.
Marugoto Tochigi was launched in 2008 with the aim of improving food self-sufficiency and building sustainable production. A mechanism has been created to circulate resources within the region by placing importance on the relationships among producers, such as producing compost from livestock farm waste for use on farms that grow rice and vegetables. In recent years, we have emphasized linkages between food, energy and welfare in order to create sustainable local communities.
We have held festivals and the Producer Tour each year as forums for communication and sharing activities with Seikatsu Club members while getting to know each other's way of thinking. In recent years, we have made a point of holding the Producer Tour during busy seasons, such as harvesttime, to gain a better idea of the real work of producers and a deeper understanding of production sites. Nearly 100 members, mainly from the Tokyo metropolitan area, were visiting the area to enjoy a fantastic opportunity to see how and in what kind of places the food ingredients they are eating are produced.

Travelling around Tochigi Prefecture listening to various kinds of talks by producers (scenes from visits in 2019)
Last year, however, it was necessary to suspend the program due to the spread of the novel coronavirus infection, and it was also difficult to implement the trip to Tochigi this year. In this situation, in order to maintain our connection with the producers in Tochigi, the event was held online for the first time.
Kazumi Kase, Vice Chairperson of the Board of Directors of Seikatsu Club Tokyo, opened the first online Producer Tour. Ms. Kase said, "I'm very happy to be able to hold this online event. In production areas, various linkages related to production have been formed, creating a circulating system. Let's expand our circle of relations with the producers and make this an opportunity to think about and put into practice the kind of food we want and the kind of lifestyle we want."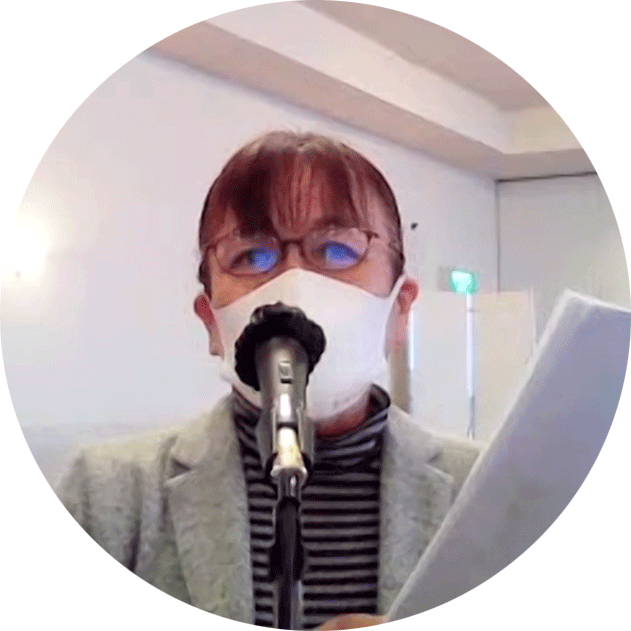 Kazumi Kase, Vice Chairperson of the Board of Directors of Seikatsu Club Tokyo greeting everyone online
Integrated Production of Seikatsu Club Milk and Beef in Tochigi Prefecture
First of all, everyone watched a video of Mr. Eiichi Yoshinari and his son Kazuki, who are milking fresh milk from cows at the Nasu Hokine Dairy Cooperative Association to produce the raw material for the Seikatsu Club's "Pasteurized Milk."

The Yoshinari family is also growing their own non-GM (non-genetically-modified) dent corn as feed for the cattle, and showed in the video how they carefully manage the fields, cowsheds, and cattle to raise them in a stress-free environment.


Kazuki Yoshinari of the Nasu Hokine Dairy Cooperative

Next, the Shinsei Dairy, which processes raw milk into milk for drinking, showed a video introducing the process from receiving the raw milk at the factory to the bottling of the milk.

Kenji Omori of the Shinsei Dairy said, "Pasteurized Milk is produced by a process that sterilizes milk at a lower temperature than that used for normally-distributed milk, which is usually 72°C for 15 seconds, and this preserves the nutritional value and flavor of the raw milk. High quality raw materials are essential to this process. Producers like the Yoshinari family, introduced earlier, who take very thorough care of the health and hygiene of their cows, make it possible for us to produce delicious milk."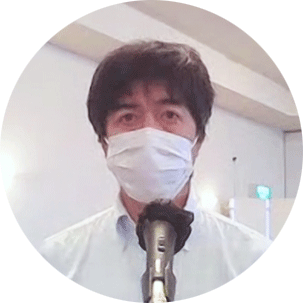 Mr. Kenji Omori of Shinsei Dairy

Marugoto Tochigi practices a method to breed and raise cattle for both milk and meat. This is "regionally integrated milk and meat production," where milk (dairy) and meat (fattened beef) are produced together. A Holstein cow needs to be pregnant to milk the raw milk. To reduce the burden on the mother cows in the first calving, they are bred with relatively small Japanese Black bulls, the resulting calves becoming "Hokine cattle" for meat.

From the second pregnancy, the cows are bred with Holstein bulls. The heifers born in this way are raised as dairy cows by a dairy farmer, and the bull calves become "Tochigi frontier cattle" for meat production by one of the producers of the Tochigi Prefecture Frontier Agricultural Cooperative.

Tsuyoshi Sato, one of the producers of beef cattle at the Tochigi Prefectural Frontier Agricultural Cooperative, took part in a live broadcast from a cattle shed. To the mooing of the cattle, Mr. Sato said in an interview, "In order to deliver safe meat that can be consumed with peace of mind, we carefully monitor the cattle's respiration and nasal discharge for health management," and told members that he was raising the cattle with great affection.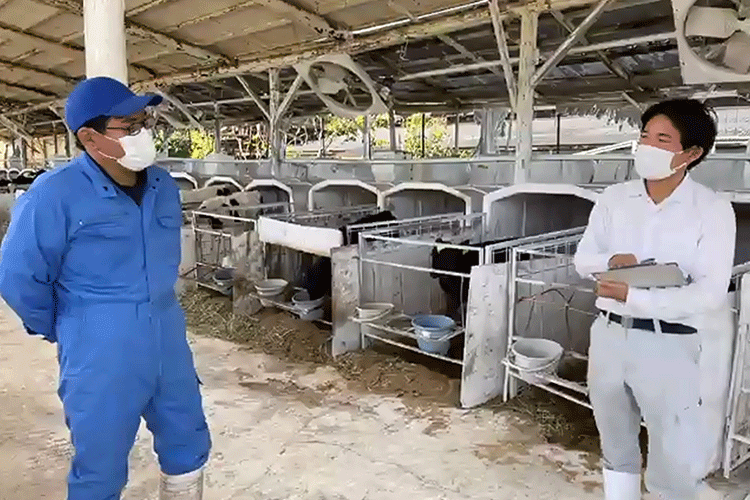 Live broadcast from Tsuyoshi Sato's cattle shed at the Tochigi Prefectural Frontier Agricultural Cooperative
Safe and Sound Original Rice is also Used for Processed Products.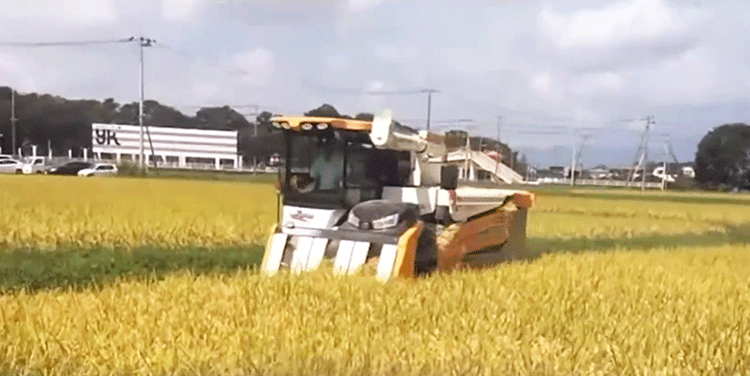 The second half began with an introduction to the JA Nasuno Dodehara Kai, a group of producers of "Nasu Sanroku Rice." The process of harvesting, drying, inspecting, and then shipping of the rice to the warehouse was explained in a video.

"Nasu Sanroku Rice" is cultivated as far as possible without using synthetic agricultural chemicals or chemical fertilizers, with members and producers discussing and deciding on the variety and farming method that make it possible to continue to eat and produce the rice. The variety is "Nasuhikari," an original rice variety developed in Tochigi Prefecture, which has the characteristics of large grains, being very satisfying to eat, and not becoming sticky when cold.

Tsutomu Yamaguchi of Dodehara Kai said happily, "The rice grew very well this year. We will be able to deliver rice to everyone."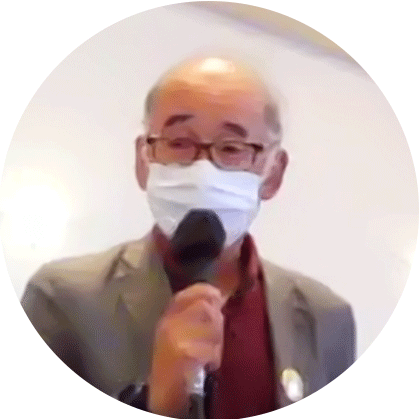 Tsutomu Yamaguchi, a member of the Dodehara Kai, explaining about this year's new rice using video clips.

Dodehara Kai's Nasuhikari variety is also used for frozen rice made by the Zenkoku Nokyo Shokuhin (National Agricultural Cooperative Foods), such as "Tori Gobo Gohan" (chicken and burdock root rice). The factory in Tochigi Prefecture where this Tori Gobo Gohan is manufactured was introduced in a video. The members confirmed that the rice is cooked a "pot-cooking mode," in which each single pot of rice is cooked separately, that the chicken and burdock are produced in Japan, and the rapeseed oil and sugar used are those specified by Seikatsu Club, all of which is done to pull out the full flavor of the original ingredients.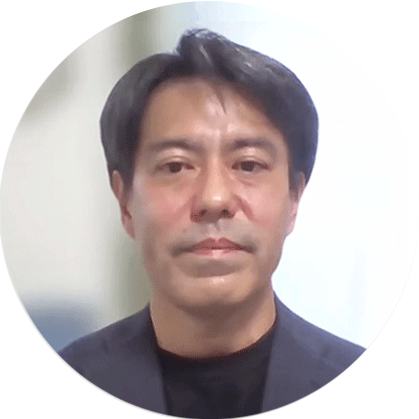 Mr. Ito of Zenkoku Nokyo Shokuhin
Communicate to everyone in your own words what you have experienced during this fact-filled tour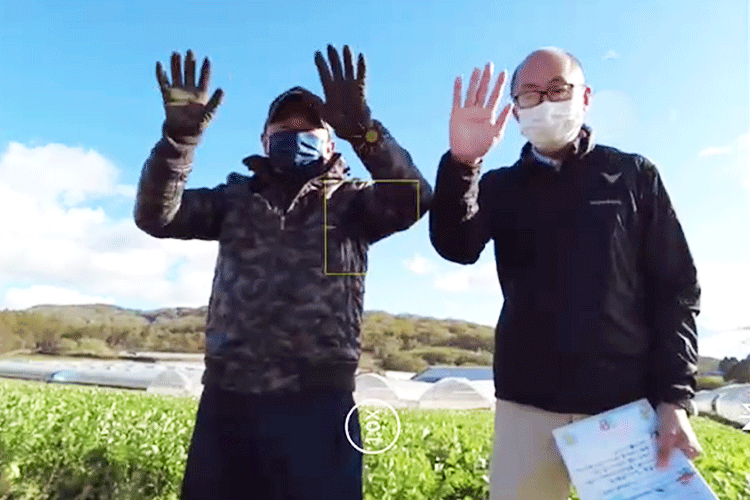 Tochigi Prefectural Frontier Agricultural
Cooperative,Akiba Farm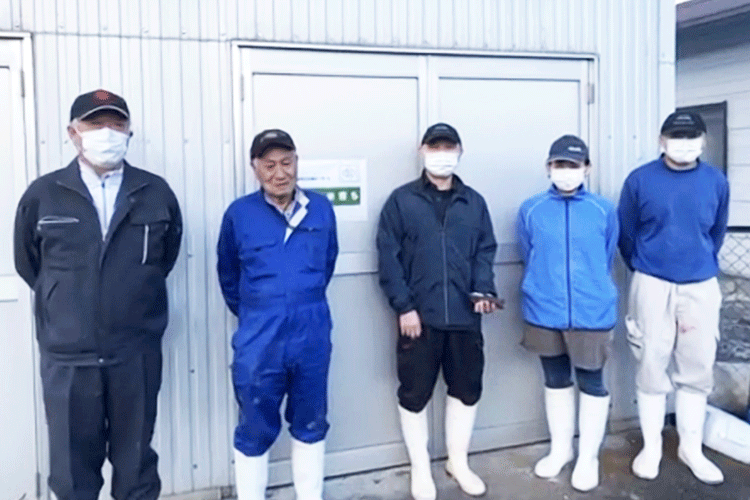 Producers at Imaichi Farm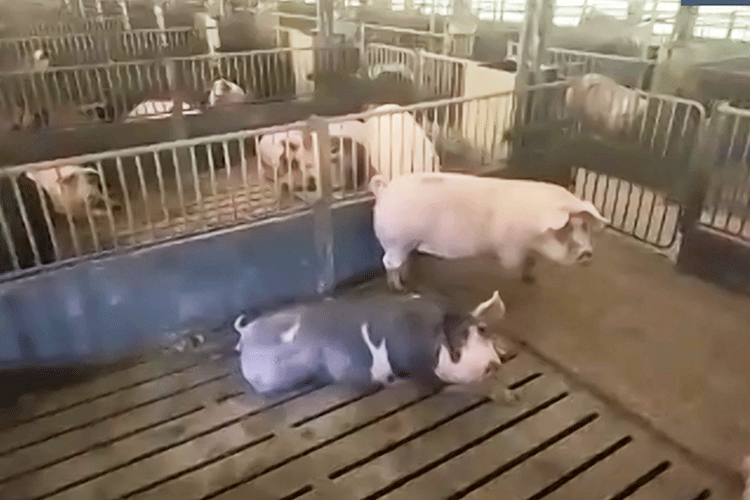 Continuing with the Producer Tour, we were able to visit seven production sites with an overflowing sense of a real visit, including a live broadcast from a field with a scattering of snow at Akiba Farm, Tochigi Prefectural Frontier Agricultural Cooperative, where the Highland daikon radish is grown, and a live broadcast from the pig shed of Imaichi Farm, a cooperative farm of the Hirata Farm company.

Finally, producers were given time to answer questions sent in from members via the chat function. Producers responded carefully to each one of a large number of questions, including questions about the details in the videos and the impact of the climate crisis on production.

Sachiko Hayakawa, Chairperson of the Board of Directors of Seikatsu Club Tochigi, gave a speech before closing the event.

Ms. Hayakawa encouraged everyone again by saying, "It was disappointing not to be able to meet in person, but we all enjoyed a very fulfilling tour in which we were able to see seven production areas in a short time. I would like to express my thanks to all the producers. To promote our activities in the future, as Seikatsu Club members, let's tell everyone we know about the production area and the consumer materials in our own words. And let's all get over the coronavirus together!"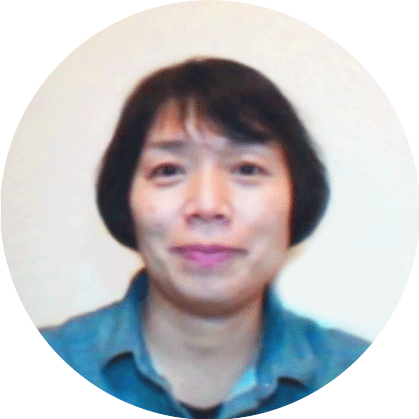 Sachiko Hayakawa, Chairperson of the Board of Directors of Seikatsu Club Tochigi giving the closing speech
[Published on November 16, 2021]
生活クラブをはじめませんか?
42万人が選ぶ安心食材の宅配生協です
資料請求で
選べる 無料 プレゼント!

詳しくはこちら