Seikatsu Club Energy Business Association Launched
Aiming for a 100% Renewable Energy Society, Seikatsu Club Consumers' Co-operative Union Establishes the Seikatsu Club Energy Business Association
Seikatsu Club Consumers' Co-operative Union (SCCCU, Head Office: Shinjuku City, Tokyo; Chairperson: Murakami Shoiichi; hereafter "Seikatsu Club") established the general incorporated association Seikatsu Club Energy Business Association (hereafter "Energy Business Association") on 12 July, 2022.

Wind turbine "Yumekaze" (Nikaho City, Akita Prefecture), constructed with funding from Seikatsu Club consumer co-operatives in the Tokyo area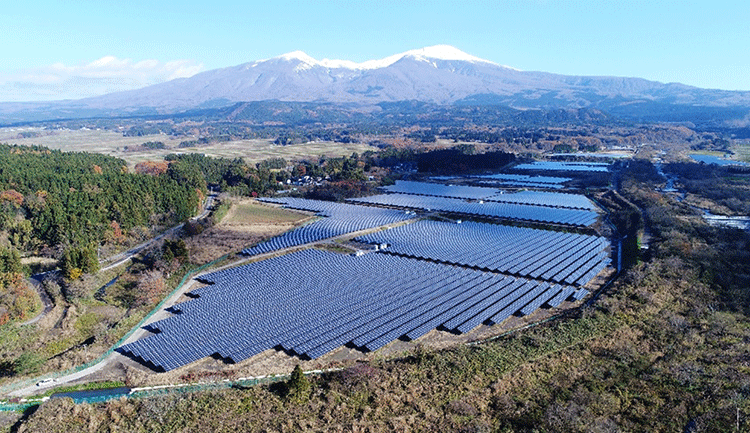 Shonai-Yuza Solar Power Station (Yuza Town, Akumi Gun, Yamagata Prefecture), constructed with funding from the Seikatsu Club group and producers

The Energy Business Association is a new organization established for the purposes of promoting the diffusion of renewable energy and conducting nuclear-free activities among the 33 co-ops of Seikatsu Club located nationwide in 21 prefectures. Full members of the association are the regional co-operatives of Seikatsu Club, SCCCU, and Seikatsu Club Energy Co., Ltd., which takes charge of the collective purchase of Seikatsu Club electricity.

Seikatsu Club launched its nuclear-free activities in 1984, when radioactivity was detected in food produced in Japan following the Chernobyl nuclear accident. Since that time, we have worked to promote the spread of renewable energy by promoting energy conservation, constructing around 30 renewable energy power stations funded by Seikatsu Club members, and launching Seikatsu Club Denki for Seikatsu Club members to engage in the collective purchase of electricity.

In our 40 years of activities, we have come to realize that in order to promote renewable energy, it is not only necessary to address this particular issue but also to create economic solidarity between rural areas and cities and to promote citizen autonomy. We therefore established the Energy Business Association with the aim of creating a society with 100% renewable energy through the further promotion of the elimination of nuclear power, the diffusion of renewable energy, and the social solidarity economy. The main business activities of the association are as follows.

■Business Description
(1) Promotion of "Seikatsu Club Denki," the collective purchase of electricity by Seikatsu Club co-ops
(2) Development and support for renewable energy sources
(3) Private consumption power purchase agreement (PPA) business
(4) Support for the establishment of community renewable power generating stations and support for regional co-op research, planning, and power development activities to promote community renewable energy projects
(5) Promotion of research, policy formulation, and policy proposals for energy conservation and greenhouse gas emissions reductions
(6) Operation, maintenance and management of renewable energy power stations funded by Seikatsu Club, including solar power stations established at regional co-ops, and operation of SPCs.
(7) Management of, expansion of donations to, and subsidy provision by the Seikatsu Club Renewable Energy Fund

In this way, we aim to promote self-sufficiency in sustainable energy and the elimination of reliance on nuclear power plants and fossil fuels, which is the purpose of the establishment of the Seikatsu Club Energy Business Association.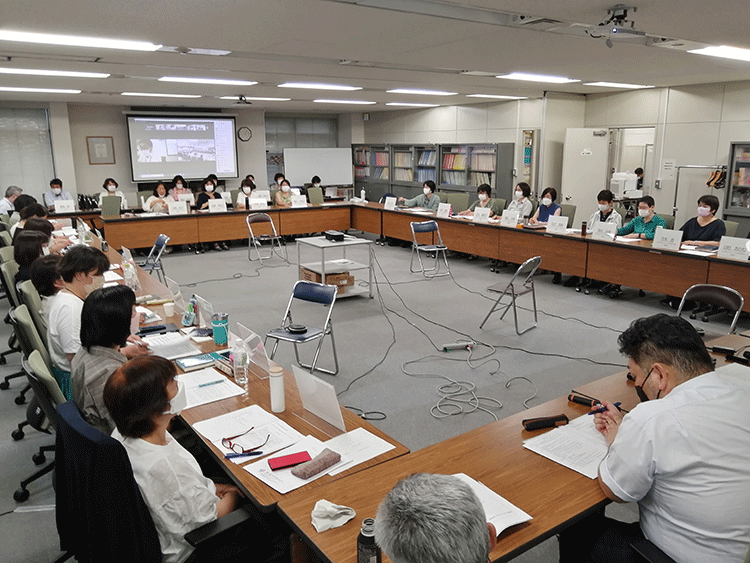 A view of the general meeting at which the association was founded
Published on July 20, 2022
生活クラブをはじめませんか?
42万人が選ぶ安心食材の宅配生協です
資料請求で
選べる無料プレゼント!

詳しくはこちら