Voices of the Recipients of Emergency Relief Rice
Emergency Relief Rice to People Affected by the Novel Coronavirus
Voices of the Rice Recipients
Seikatsu Club has thus far made efforts in many regions to carry out welfare and mutual aid activities such as support for people in need, and for "children's cafeterias," which offer free meals to disadvantaged children. Based on the reduction in economic activity due to the spread of infection of the novel coronavirus, we have delivered rice as emergency relief to people who are facing difficulties in their daily lives. We report to you here on the voices of the people who received our rice.
We delivered a total of 31.7 tons (6,347 5-kilogram bags) of rice to 82 organizations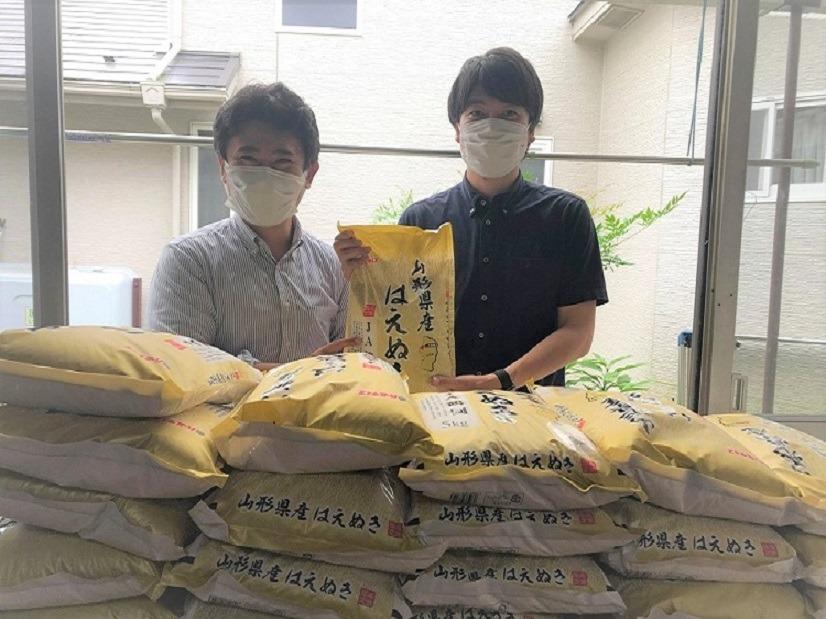 Food Bank Sendai with relief rice from Seikatsu Club
From June to July, we delivered a total amount of 31.7 tons (6,347 5-kilogram bags) of relief rice to 82 organizations. To secure the rice, we were supported by our rice partner producers such as Zenno Pearl Rice Co., Ltd. To deliver the rice as quickly as possible, Seikatsu Club put together a cooperative system that involved the whole of the Seikatsu Club group, such as Kawataki Corporation and Taiyo Network Distribution, who handle Seikatsu Club's distribution, while the delivery centers in each region became the hubs for the deliveries, which were carried out by the staff.
Related article on the rice relief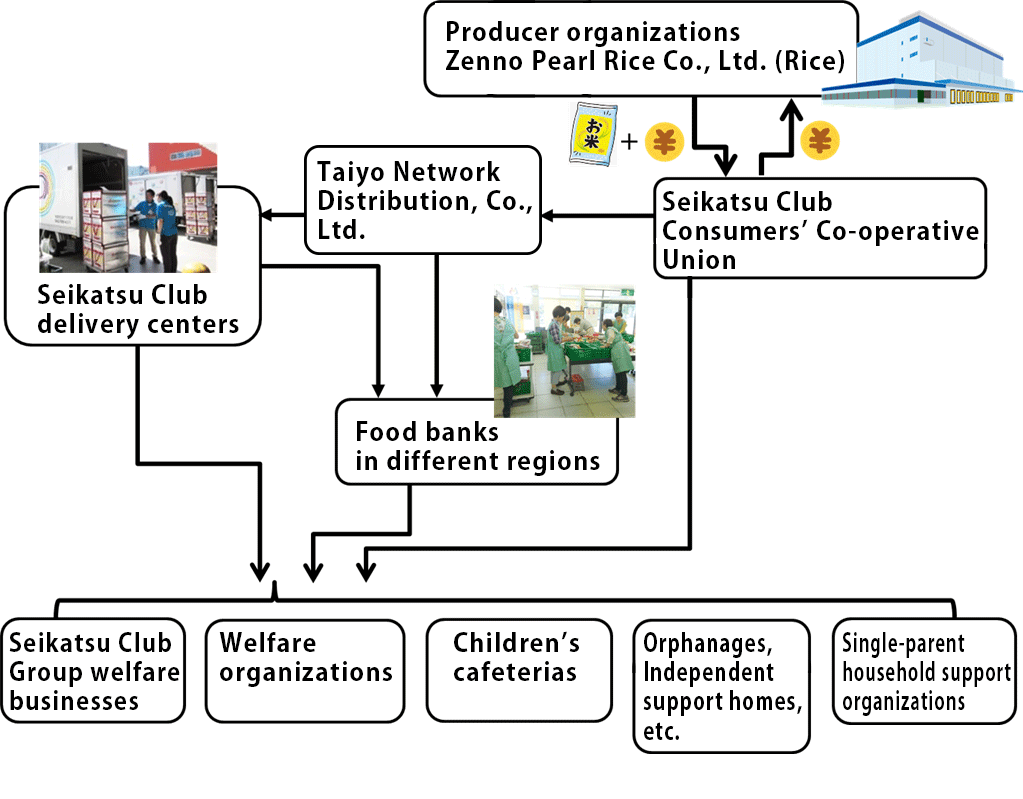 During the implementation of the relief, we realized that relief in the form of the staple food rice was vital due to the increase in the amount of time that people were spending at home. We will continue to push forward with these relief activities while bearing in mind the outcomes of the relief efforts this time.
Here we introduce some of the messages we received from food bank users, children cafeteria users and managers, and others through the support organizations
"Even the children were able to cook their meals safely at home without using a stove because they used an electric rice cooker to cook the rice."
"We were in terrible trouble without any rice. I was very happy, because I like curry and rice."
"Whenever we need money for other things, it's always meals that comes last, and that's why we were so happy to receive rice."
"I had no work because of the coronavirus, and as the children's school was closed, we were paying out more than usual for food. Especially, the rice disappeared in an instant, so we were very happy to receive the rice."
"Thank goodness we were able to receive rice regularly! We were able to open our children's cafeteria without anxieties."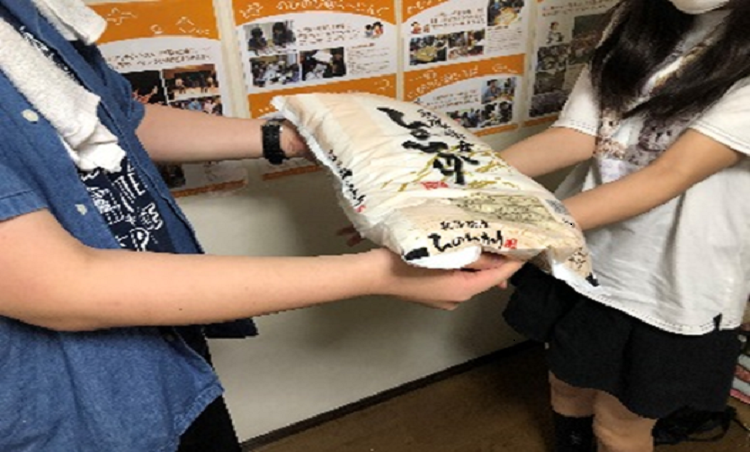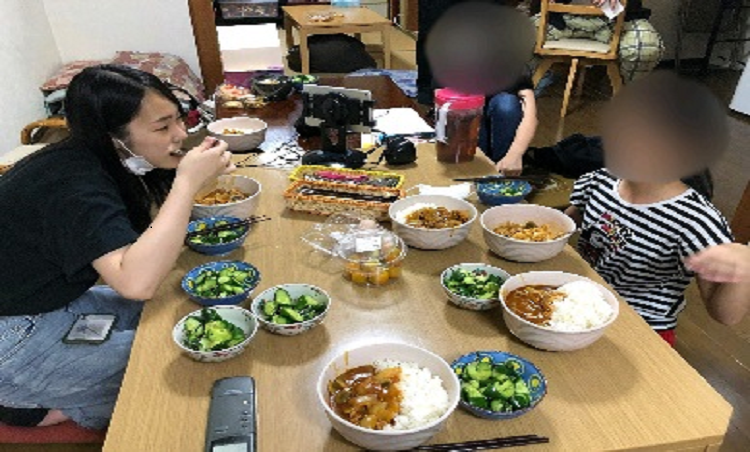 * The messages are from different organizations than those shown in the photos.
For Further and Continual Relief, 26,462,000 yen has been Donated by our Members
In this situation where impacts on the daily lives of citizens are becoming increasingly severe, with no end in sight for the coronavirus crisis, more and more people are in need of continual relief. Seikatsu Club called on the members for donations in August, and with additional offers of support from producers, we had received 26,462,000 yen as of September 28.

As a result of the first screening panel, held on September 11, it was decided to provide relief to the following 12 organizations:

Anti-Poverty Mutual Support Chiba
Children's Disaster Prevention Association
Children's Orphanage, Saint Joseph's Home
Food Bank Chiba
Food Bank Funabashi
Food Bank Iwate
Food Bank Sendai
Nonprofit Organization TORCIDA
NPO DV Countermeasure Center
NPO Kanagawa Children's Support Center Tsunagu
Play, Live and Learn House Chapotto
Tokatsu Grass Roots Food Bank
(12 organizations)

It appears that the impacts of the novel coronavirus on the daily lives of citizens will continue for some time to come. Seikatsu Club will work closely with people who are facing adversity in their daily lives and intends to provide continual relief into the future.
[Published on October 13, 2020]
生活クラブをはじめませんか?
42万人が選ぶ安心食材の宅配生協です
資料請求で
選べる無料プレゼント!

詳しくはこちら