COVID and Cooperation in New York City
COVID and Cooperation in New York City
In January this year, the Civil Policy Research Institute, active as a thinktank for the entire Seikatsu Club Consumers' Co-operative Union Group, published issue No.441 of its quarterly Social Movements, which contains a special feature on co-operatives struggling against COVID-19. The feature is titled "The Value of Co-operatives in the COVID-19 Crisis: The Road to a Social Solidarity Economy."
In the feature is a report on how cooperatives in New York City, such as Park Slope Food Coop and Cooperative Home Care Associates, visited by the Seikatsu Club Association during the Co-operative Study Tour to North America (
https://seikatsuclub.coop/news/e_detail.html?NTC=1000000040
) in 2018, are struggling in this city, where large numbers of poor people and immigrants are living. The authors are Cheyenna Layne Weber and Ali Issa of The Cooperative Economic Alliance of New York City, CEANYC, who coordinated the Co-operative Study Tour's visit to New York City.
The original English version of this report is available on the CEANYC website at:
https://ceanyc.medium.com/covid-and-cooperation-in-nyc-c74c873eac98
Quarterly Social Movements, No.441 "Special Feature: The Value of Co-operatives in the COVID-19 Crisis: The Road to a Social Solidarity Economy" (Japanese)
http://cpri.jp/social_movement/202101/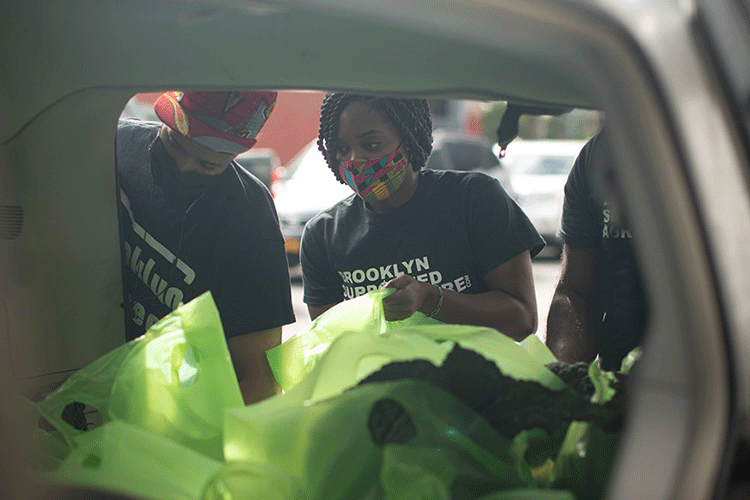 Worker owners of Brooklyn Packers, Steph Wiley (left) and Raina Kennedy (right.) Photo by Clay Williams.

Published on July 13, 2021
生活クラブをはじめませんか?
42万人が選ぶ安心食材の宅配生協です
資料請求で
選べる無料プレゼント!

詳しくはこちら